Sea Lion Rescued From Flood Control Channel
By Peter Wallerstein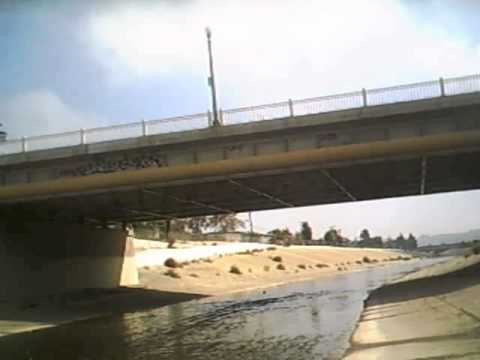 This 200 pound sea lion found her way 7 miles from the ocean in the flood control channel also known as Ballona Creek.
As you'll see in the video, the sea lion was still strong, fast and aggressive. That's good to see, it shows she's not in too much distress.
The rescue was very challenging! But, after a couple of close calls, it was successful. After evaluating her physical and mental condition, we decided the best thing for this sea lion was to immediately release her.
MAR transported her to a quiet, safe beach in Palos Verdes. Once the sea lion was let out of the net, she darted to the ocean, never looking back.
We knew then that we made the right choice to release the strong animal.
Before we released her, we marked her with a non-toxin red crayon to help identify her if she restrands.